Thursday, November 30th, 2023
From 8:00 AM to 4:00 PM
The Westin Nova Scotian – Halifax, NS.
Full-day educational event gathering recognized professionals to discuss the most up-to-date wood construction trends and techniques.
Join us for the Wood Symposium, an event dedicated to education on the design and construction of wood buildings! Whether you are an architect, engineer, developer, builder, or government official, this event is perfect for you.
Get ready to immerse yourself in a day filled with inspiring presentations, and captivating projects. Our lineup of talented speakers and experts will share their knowledge and passion for wood, covering topics on low-rise, mid-rise, and tall wood buildings.
The Wood Symposium will take place on Thursday, November 30, 2023, starting at 08:00 AM. The event will be held at The Westin Nova Scotian, 1181 Hollis Street, Halifax, NS B3H 2P6.
Don't miss this opportunity to connect with like-minded individuals, discover new approaches to wood construction, and expand your skills.
Please mark your calendars and join us for the 2023 Wood Symposium!
Speakers and Presentation Abstracts
Low-Rise Commercial Construction in Wood: A Guide for Architects and Engineers
Claude Lamothe – President Intra-Bois Inc.
By far, the largest opportunity available to the wood industry is the Low-Rise market segment. Almost 75% of this market segment, largely dominated by the steel industry, is made is composed of offices, diverse retail spaces and warehouses/light industrial buildings. To achieve CWC's goal of developing new wood solutions for low-rise commercial buildings, 3 Regional Working Groups consisting of experts from the construction and design industry were assembled to research and develop new viable and sound structural wood systems. The structural systems developed by the Regional Working Groups were further refined by a National Working Group and recently published in a new document: Low-Rise Commercial Construction in Wood – A Guide for Architects and Engineers.  This presentation will mainly focus on this new Guide.
Building Healthier Futures: The Multifaceted Benefits of Mass Timber Schools
Veronica Madonna – OAA, MAA, FRAIC, M.Arch., B.E.D.S., B.Arch.Sc
Facing an escalating climate crisis, the inefficiencies of traditional construction stand exposed. Mass timber rises as a sustainable cornerstone, especially for educational structures. To showcase this, a prototype of a Toronto primary school, designed with mass timber complemented by low-carbon mechanical systems, will be presented.
In addition to its environmental sustainability, mass timber paves the way for enriched learning spaces. With today's students confronting issues from environmental degradation to the lingering impacts of COVID-19, it is imperative to offer environments that focus on academic and emotional needs. At the centre of the prototype design are the key benefits of biophilic considerations, weaving natural elements into the very fabric of the building promoting a holistic nurturing environment.
This presentation will present an extensive case study of a mass timber primary school prototype building. This study will outline mass timber's health and carbon advantages, validated by a Life Cycle Assessment. Furthermore, reinforcing its economic and sustainable merits, we will share insights from a Life Cycle Cost Analysis covering a six-decade span. Attendees will depart with a tangible appreciation of the multifaceted benefits and long-term viability of integrating mass timber into school designs.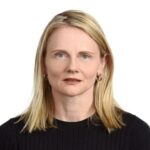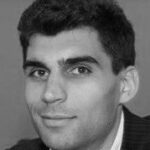 Cunard Street – Live, Work, Grow
Susan Fitzgerald – M. Arch, PhD, Director and a Managing Partner at FBM
Social and ecological sustainability are important to all the work that we do at FBM. Wanting to study mass timber construction—but unable to pursue it with any of our other clients—our own office has served as a research project exploring glulam within a five-storey wood structure. This talk will outline our experiences from designing and building the first mid-rise mass timber building in Atlantic Canada.
Gilles P. Comeau – M. Eng., P.Eng, Senior Structural Engineer, Vice President, Campbell Comeau Engineering Limited
Gilles will provide an overview of the FBM/Cunard Street Mixed Use Building design from a structural perspective. This building employs the use of exposed glulam columns beams and decking to create a unique space for the users. The main interior finish within the building is the exposed surface of the glulam elements. Gilles will cover the use of mass timber as an architectural finish along with design for fire, floor vibration, hidden connections, wood shrinkage and other structural considerations specific to this project.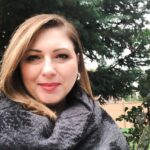 Growing Opportunities for Mid-Rise Wood Construction
Steven Street – Executive Director, Wood WORKS! Ontario / Veronica Madonna – OAA, MAA, FRAIC, M.Arch., B.E.D.S., B.Arch.Sc
The Mid-Rise Wood Building Guide, by the Canadian Wood Council and WoodWORKS!, explores in detail the opportunities and possibilities that exist by utilizing the Canadian code requirements across the country. The guide itself is illustrated to be relevant to all design and building professionals involved in building future environments, including architects, engineers, the development community, material suppliers, manufacturers, building inspectors, municipal officials and planners, project managers, contractors, innovators, and the general public at large. This special session takes you inside the projects and building technologies that inform this resource to showcase the potential for mid-rise wood construction.
Encapsulated Mass Timber: A New Construction Type for the 2020 NBC
Noah Fetterly – Technical Specialist, Codes and Standards in the Fire division, CWC.
This seminar will discuss the fire-related national building and fire code changes related to a new construction type called Encapsulated Mass Timber Construction (EMTC) to be used for wood buildings up to twelve storeys in the 2020 NBC, as well, it will provide an overview of ongoing changes and future changes to the current EMTC provisions. Attendees of this seminar will also receive a glimpse of current fire research into various performance aspects of mass timber construction and tall wood buildings.
A Business Case for the Tallest Residential Wood Tower in the World
Patrick Crabbe – Director of Mass Timber, Bird Construction / Joe Nickerson – VP. & Partner, Sidewalk Real Estate Development
This session will present a vision and business case for innovation, sustainability, and affordability for the tallest residential wood tower in the world (proposed in Nova Scotia). Addressing rapid delivery to meet urgent residential needs supported by Bird Construction costing and scheduling.